Hope City Church
…is a booming new church in the Southeast Portland area.. Since their start in 2012 they have been renting an elementary school to do their weekend services. We were more than excited to be a part of this momentous season in this churches history.
Scope Of Work
Acoustic Wall Treatment

PA Install

Stage and House Lighting

Custom Video Wall
Proper Acoustics
Since so much of Hope City's weekend experience is surrounded in exciting modern music, room acoustics was a big deal. Proper Acoustics, a division of Tone Proper was sought out because of our earth friendly Knauff Ecos system acoustic panels and our seamless wall cloth system that allows us to cover entire walls with minimal seams for a smooth and visually unobtrusive look. On walls where windows had once been, we used RockWool to create bass traps.
Hope City Church celebrates each weekend with a highly energetic rock style worship band. So we knew that we needed to come to the table with a system that could produce high volumes with more that adequate headroom. For this reason we chose a Fulcrum Acoustics as our solution.
Hope City was outfitted with 3 Fulcrum FH 1596's, two Fulcrum CS 121 21 in sub-cardioid subwoofers and five Fulcrum CX 898 front fills. The PA was powered by four PowerSoft Quattrocanali 4804 power amps.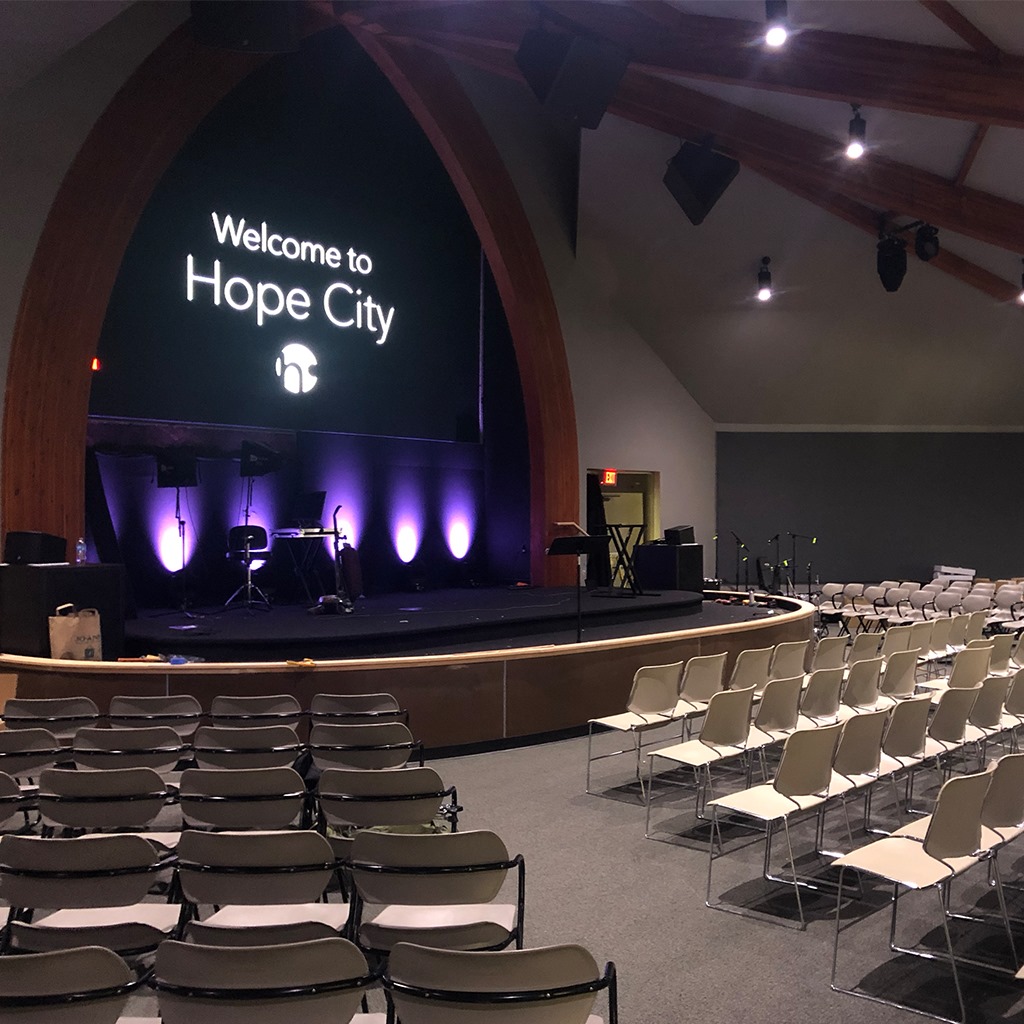 The video wall was a beautiful 14' LedAX LP powered by a NovaStar VX4s. The visual experience was nothing less than stunning.